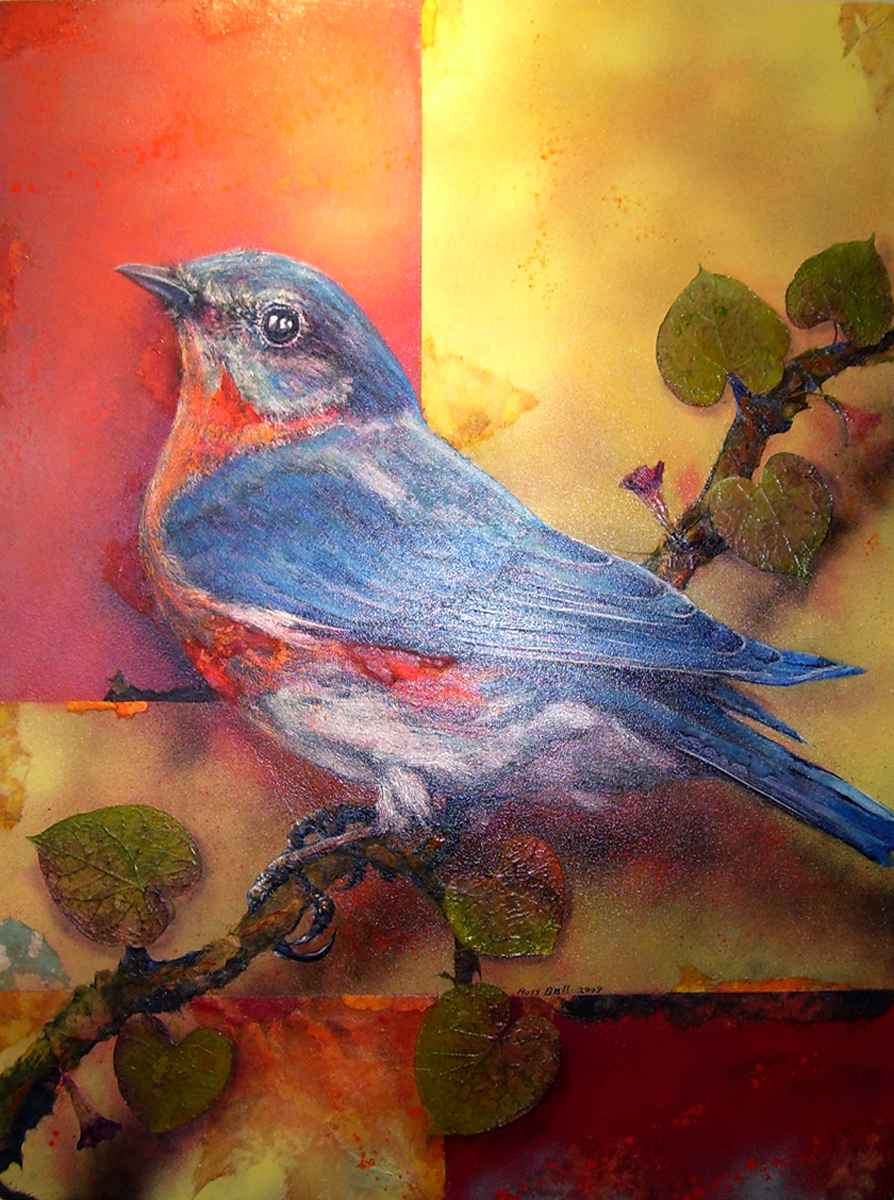 Russ Ball holds a BFA degree from Virginia Commonwealth University in Richmond, VA. and took graduate courses in painting and printmaking at the University of New Mexico.
After his release from the Army, Russ moved to New Mexico and became enchanted with the landscape. He painted watercolors of the boulders in Tijeras Canyon in Albuquerque, selling in a gallery in Taos, NM.
In 1977 Russ Ball spent three months touring Europe and, while touring Greece, worked in teachers and students of the Art Acedemy of Athens. This European experience affects the lyrical and symbolic qualities of his artwork to this day.
Known for his exquisite drawings and paintings of birds and Dalmatians in oil and pastel, he also paints large and surreal acrylic and oil paintings of harlequins on tightropes and dreamlike "Horsewomen" riding the range.
Russ was honored to paint the official poster of the 2006 Albuquerque Balloon Fiesta.
Mister Ball is well known in Albuquerque for his illustrations in the Albuquerque Journal. He is married to artist and art teacher, Nancy Norman. They have two children.