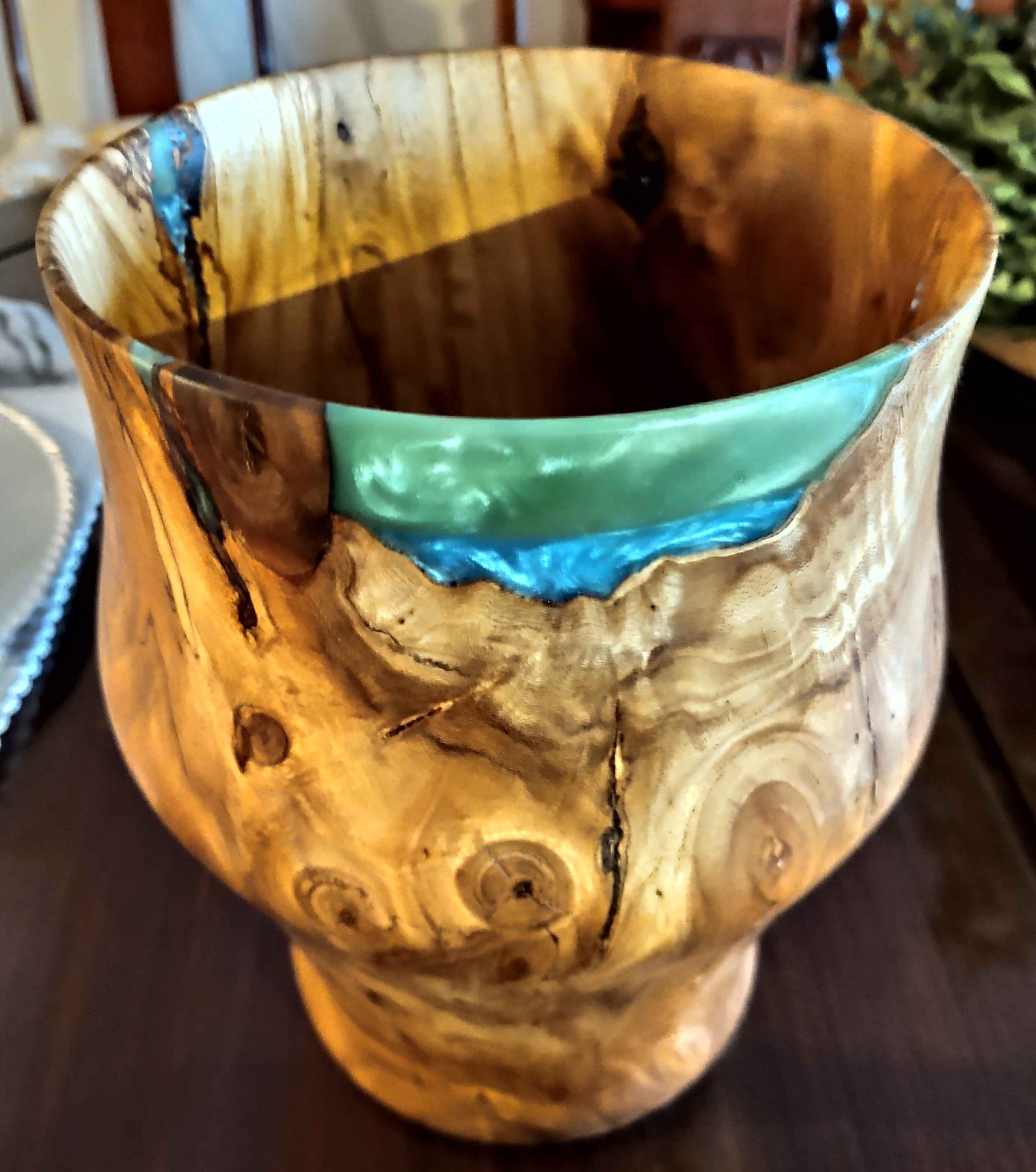 Wood turning is my medium and way of expressing the creativity within. Time slips away from me when I'm turning wood on my lathe in my workshop. Feeling the wood in my hands emerge from a rough piece of wood into a pen, bowl, vase, or a toy for a child, sanded smooth and finished is fulfilling. I enjoy working with found wood as well as exotic woods. My handmade boxes add a display feature for my pens and pencils.
My work has been exhibited at Studio J, Los Ranchos de Albuquerque, The Gallery Abq, Albuquerque. Fuller Lodge Art Center, Los Alamos features my pens and pencil sets in crafted wood display boxes. The Belen Art League features my acrylic/wood bangle bracelets and other wood vessels.
Since my wife is an artist as well, I created her panels and frames. This practice has generated an interest by other artists for custom panels and frames for artists around the Albuquerque area.